These Predators Lacrosse Club players have excelled in the classroom, on the field, and in life.  They have been chosen and have committed to play college lacrosse for the corresponding schools.
These players have spent countless hours outside of the Predators Lacrosse Club honing their skills.  We may have nudged them along, but the real credit goes out to their Parents, Teachers, and all of the Coaches who have helped them throughout their lives.  
These players are a celebration of our awesome community.
Committed Players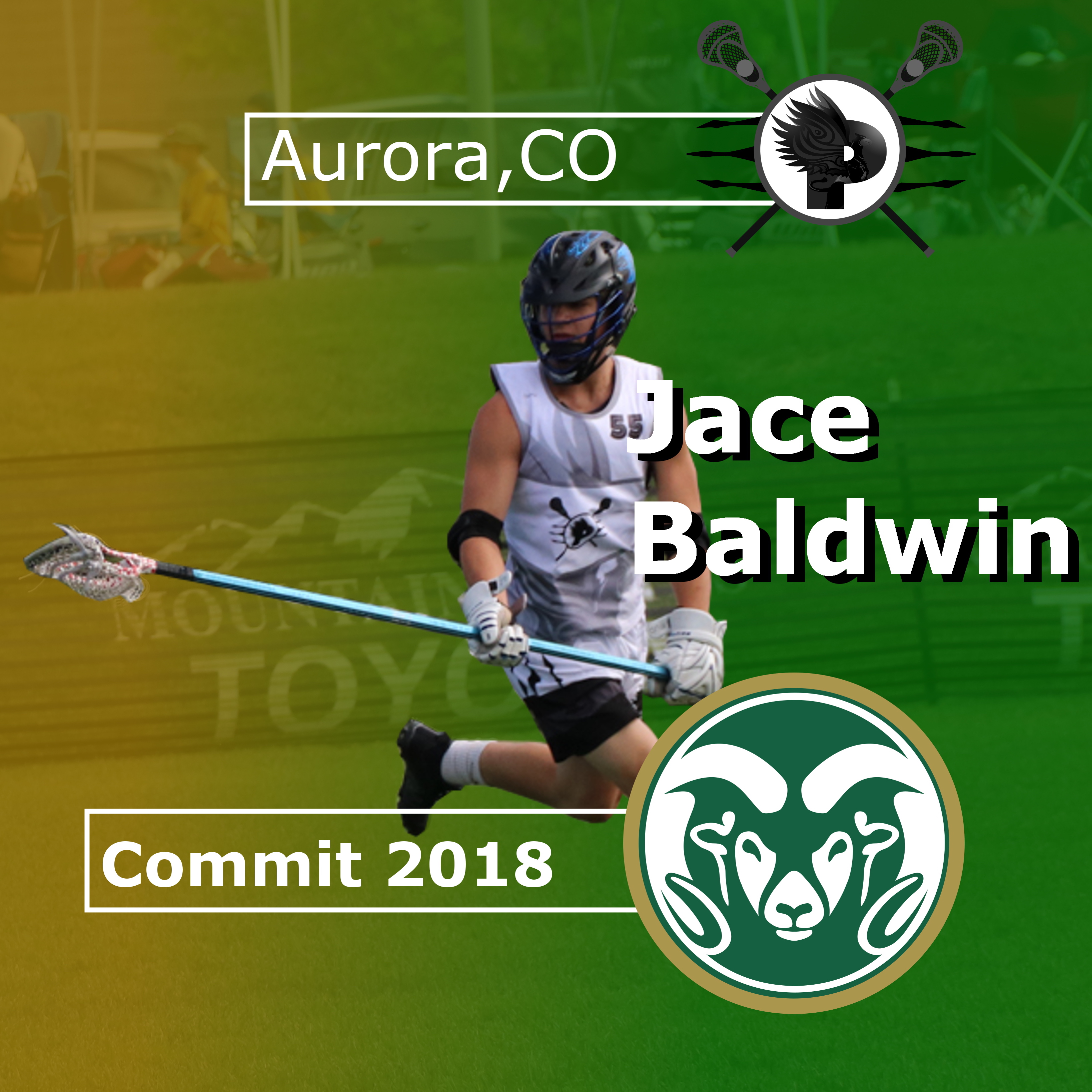 Jace Baldwin
Jace is a "Do It All" Defensive Midfielder / Defenseman who has committed to play at Colorado State University!  Outside of lacrosse, Jace was a participant in All-State Choir and was voted Homecoming King his senior year.
Graduation Year: 2018
Current School: Grandview High School